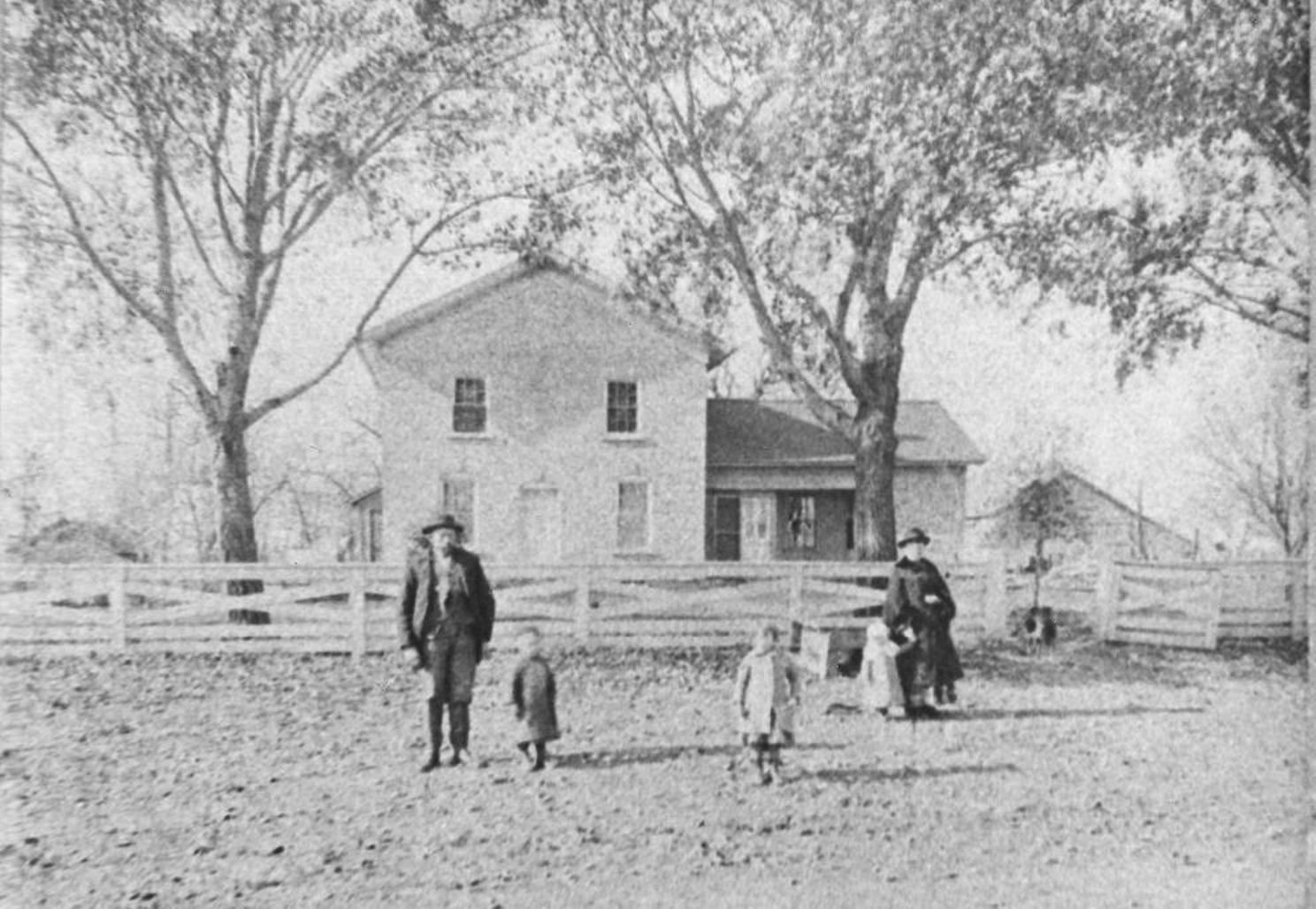 Andrew & Mary Cook with their children, ca. 1870s
The first brick house constructed in this part of the township was built and occupied by Andrew and Mary Oaks Cook, relatives of Wauconda founder, Justus Bangs. The original floor plan was a single story farmhouse consisting of a kitchen, living room, parlor, and one bedroom. The Cook house still stands, 165 years later, renovated, and is currently the home of the Wauconda Township Historical Society, open to the public according to appointment or schedule.

Although the Cook House has been extensively remodeled in the intervening years, the original structure is still standing. Today it is operated as a museum by the Wauconda Township Historical Society. Other parts of the original Cook property include what is now Homer Cook Park (home of the Wauconda Park District), and the lands occupied by Wauconda High School and the Wauconda Area Public Library.

Andrew C. Cook House interior (parlor) Kitchen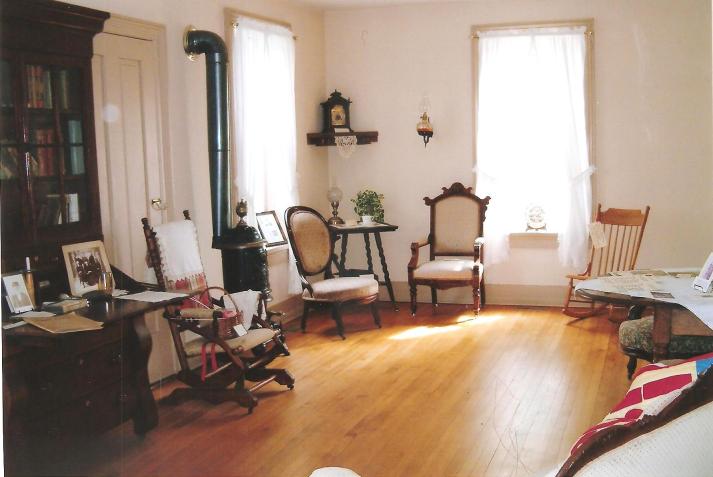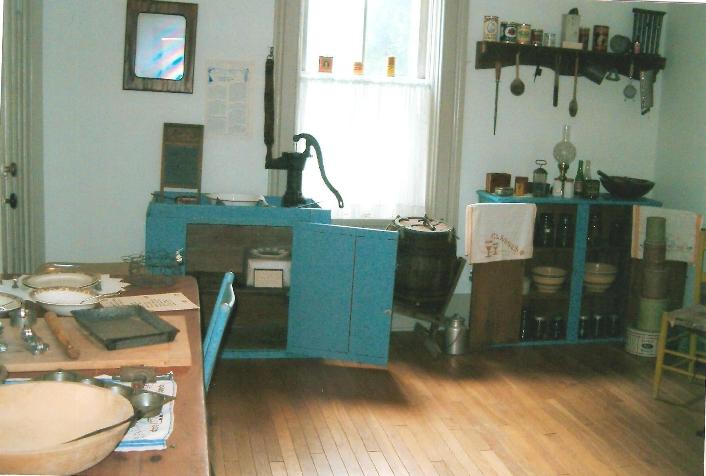 In 1992, the Cook House was dedicated by the Illinois State Historical Society as an historical site; located at 711 N. Main Street, Wauconda, it is maintained as a museum and open for tours, programs and special events from May - December. It is the home of the Wauconda Township Historical Society.